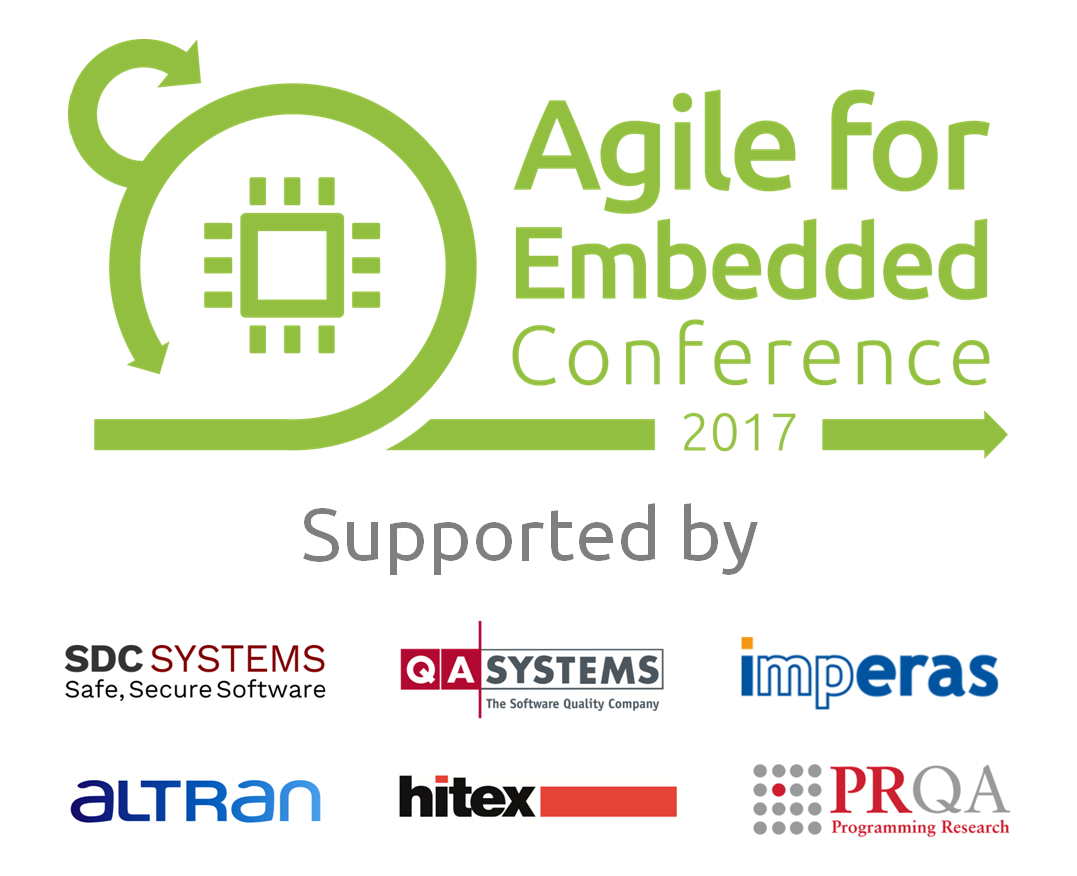 What you can expect from the day
The conference will attempt to find a pragmatic balance between "hand-waving enthusiast" and "stuck-in-the-mud curmudgeon". It doesn't profess to have all, if any of, the answers to these challenges, but to enable delegates to be better positioned when it comes to understanding how to adopt (or improve) Agile practices for embedded developments.
 
The day will offer practical ideas and solutions on Agile for embedded and includes presentations by guest speakers from the industry, as well as a limited number of presentations from some sponsors.
The agenda so far
8.15      Registration & exhibition opens    
9.00      Welcome - Jo Cooling, Director Feabhas
9.05      Opening address - Are you Anti-Agile?
              Niall Cooling, MD Feabhas
9.50       Living with Agility: tales from the battlefield
              Daniel Laird, Head of Embedded Software, Ericsson Television Ltd
10.40    Coffee     
11.00    Agile testing techniques for embedded development
              Matt Davis, Managing Director, Sponsor presentation, QA Systems
11.30    Industrial experience with Agile in high-integrity software development
              Rod Chapman, Principal Engineer, Intelligent Systems Expertise Centre, Altran UK
12.20    Virtual platform-based simulation for testing of embedded
              software in continuous integration flows
              Sponsor presentation, Simon Davidmann, CEO, Imperas
12.50    Lunch     
14.10    Dyson – our agile journey
​​              Rod Sinclair, Electronics Manager & Ian Jordan, Technical Lead, Dyson
15.00    Embedding Continuous Delivery
             Sponsor presentation Colin White, Nanga Systems on behalf of SDC Systems
15.30    Afternoon tea     
15.50    Q&A - Feabhas, Altran, Ericsson & Dyson answer your questions
16.20    Conclusions and parting thoughts - Niall Cooling, MD Feabhas
16.30    Conference closes