Authors: Paul Tiplady, Malgorzata Polak, Dawid Polak, and Konstanze Bartsch, AVL
The automotive industry is not renowned for its agility, but many software engineers now entering the industry at the start of their career, or transferring from other industries, expect to work with agile processes, and have frequently experienced Scrum before.  Agile processes are accepted as generally being a better way of developing software than the traditional waterfall process.  Scrum, however, could be seen as a solution to a particular problem.  If that's not the problem we want to solve, Scrum may not be the best solution for us, despite an acceptance that agility is.
In this talk, I will outline the background to the traditional automotive software development process; the wider environment in which we apply that development process; the problems inherent in that process that we want to solve; the mindset that we try to adopt in addressing and solving those problems; and finally, AVL's Real-World Experience of applying the solution we have developed.
Agile for Embedded - Tues 25th September 11.45 - 12.30
Sponsored by
Speaker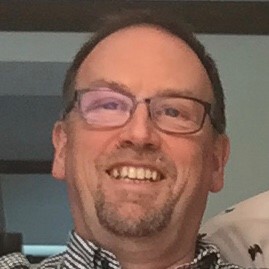 Paul Tiplady is a Software Development Team Leader with nearly 30 years' experience in the automotive domain, and several years prior to that outside automotive.  One of his many tasks is to introduce agile techniques into a non-agile environment.