Tuesday 17th March, Green Park Conference Centre, Reading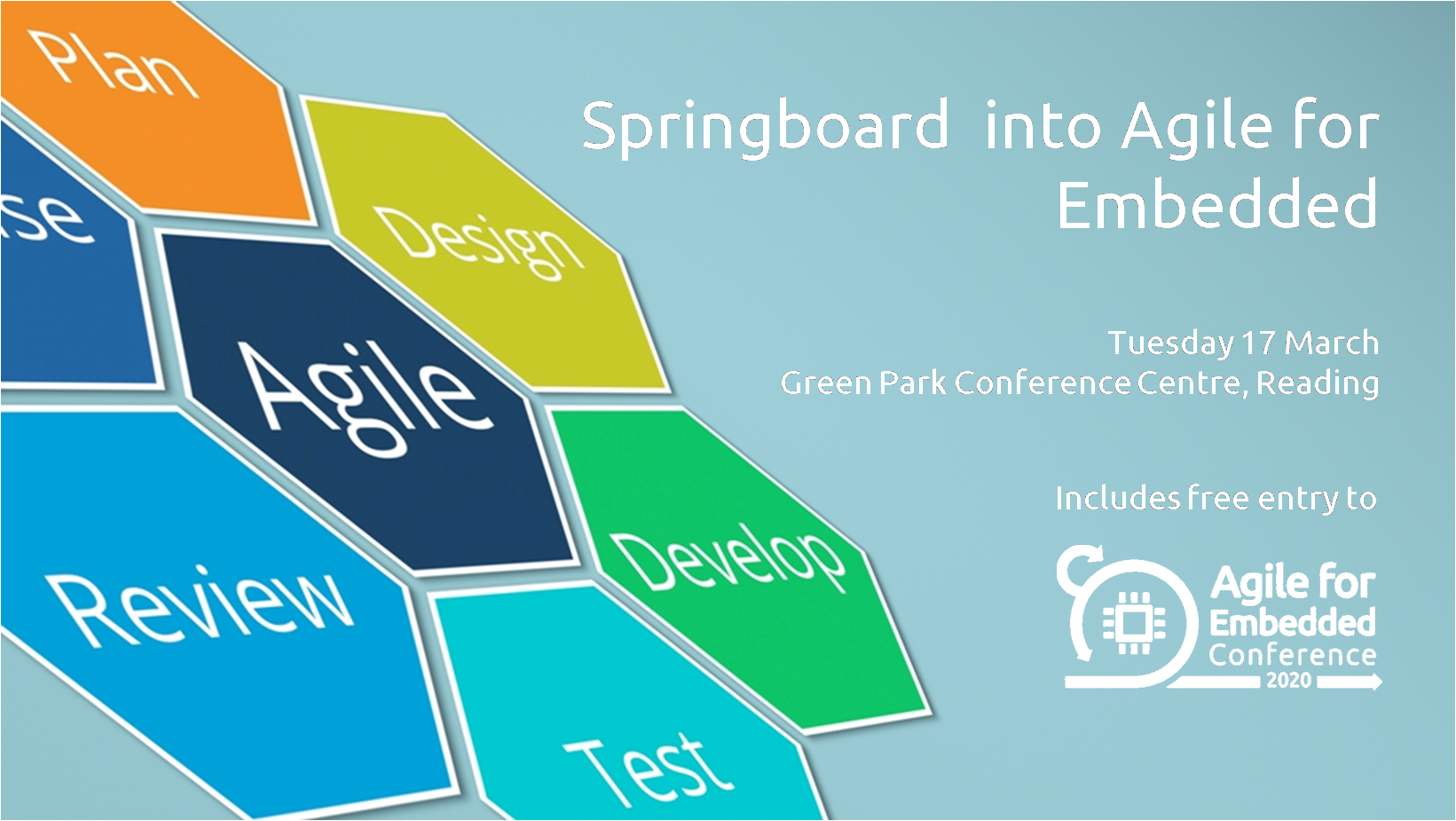 UPDATE : Agile for Embedded 2020 conference has been cancelled, HOWEVER Springboard into Agile will still go ahead tomorrow. All Attendees should have received and email from us. If you have not please email us : conference@feabhas.com
A one day fast paced introduction to both Agile processes and techniques for use in Embedded Development
This one-day classroom-based event is an excellent pre-cursor to the Agile for Embedded Conference and will be run by Niall Cooling.
Suited to those who are new to Agile for Embedded and want an initial understanding of Agile software development, Feabhas are offering a 'Springboard into Agile for Embedded' on 17th March. Both events will take place at Green Park Conference Centre, Reading.
The topics to be covered include: 
•    understanding the principles of Agile Software Development
•    appreciating Agile for Embedded is different from Agile for non-Embedded
•    identifying the tools required to support Agile Software Development
•    considering how Agile can be applied to software for High Integrity Systems development
•    challenges and pitfalls of Agile
Attendees should have a good understanding of software development, including aspects such as design, coding and test.
Tickets are £350 plus VAT and include a ticket to the Agile for Embedded Conference the following day.
For more information, please call +44 (0) 1793 792909 or contact us