Wednesday 12th February at 10am and 3pm GMT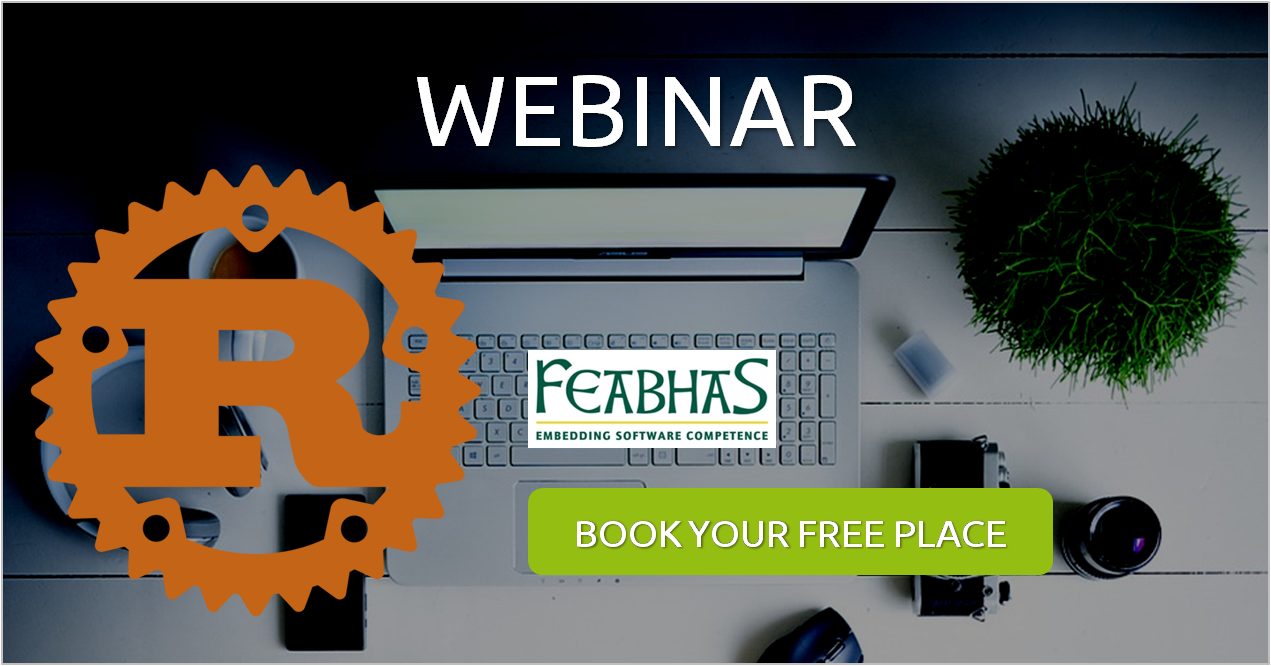 The RUST programming language is one of the 'new kids on the block' – so what does it offer to the C and Modern C++ embedded development community? In this webinar, Niall Cooling will discuss:
• Outline of the RUST language; its main uses and features from an embedded development perspective
• Challenges and opportunities when using RUST in an established industrial environment
• Can RUST and C co-exist?
• Conclusion
There will also be time for questions. If you'd like to submit a question in advance for him to include in the webinar, please let us know.
You can submit your question when you register, via our contact page or by emailing us webinar@feabhas.com
We hope you can join us.
Click here to reserve your free place for the 10am GMT 12 February webinar
Click here to reserve your free place for the 3pm GMT 12 February webinar