Thank you to all our customers for your support in 2019. 
We wish you a Merry Christmas and look forward to working with you again in 2020.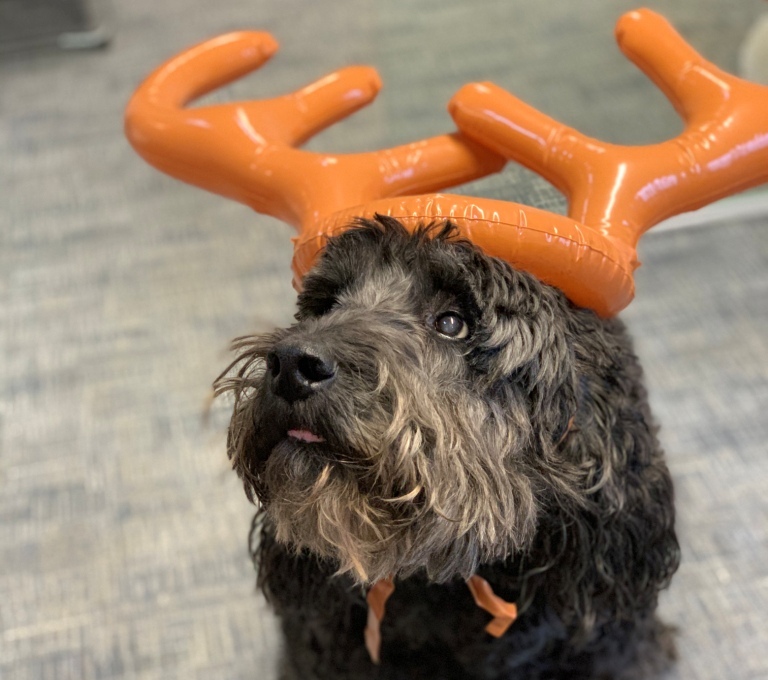 We hope you enjoy this photo of Muttley, sporting his inflatable antlers in the office, in anticipation of a biscuit!
Each year, we make charitable donations instead of sending Christmas cards. This year, to mark the arrival of Luna, Niall and Jo's first grandchild, we have chosen to donate to children's charities:
Centrepoint
Centrepoint is the UK's leading charity dedicated to helping homeless young people. They support around 15,000 young people; giving them practical and emotional support to find a job and live independently.
Great Ormond Street
The Great Ormond Street Hospital (GOSH) Children's Charity supports seriously ill children by providing them with life-saving research, the latest technology, vital support services and new clinical spaces.