Feabhas trains engineers in the use of Android and Linux for a range of marine instrumentation products
UK-based embedded software competency experts Feabhas, have been chosen to provide services to Raymarine, a world leader in marine electronics.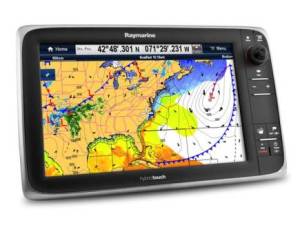 Renowned for developing and manufacturing a comprehensive range of electronic equipment for the recreational boating and light commercial marine markets, Raymarine developers undertook two in-house training courses, provided by Feabhas. 
The 2-day Android training course was to assist in the development of the company's Multi-Function Display family of products 
The customized 5-day Embedded Linux training course, provided support for a wide range of other Raymarine product developments.  
Both courses were run on-site in Fareham, at the Raymarine premises. This gave the developers the opportunity to 'get their hands dirty' as well as gain greater knowledge around the latest practices for embedding software in electronic devices.
The Manager in charge of product development at Raymarine said "the courses were presented by very knowledgeable and interesting instructors, who were always happy to answer our technical questions, even if outside the strict scope of the course. The breadth of material covered was impressive, at a good pace and with plenty of practical sessions."
"We are very pleased to have Raymarine as a valued client," added Jo Cooling, Head of Marketing at Feabhas. "The feedback from developers on both courses was very positive. It is always rewarding to know that our expert training staff are assisting companies such as Raymarine enable innovation and accelerate development."