Python brings fresh benefits to embedded software systems
As a leading provider of embedded software competence, Feabhas has been providing Python training and consultancy to engineers and developers for several years.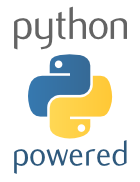 While Python is not necessarily an obvious choice for an embedded environment, we have found through our experience that it has real benefits when used in specific areas.
As a result, we have identified two areas in which we believe Python can offer real benefits to embedded systems:
as the host-based testing language - for test engineers who are using Windows or Linux hosts system and interacting with embedded systems, and
as a Rapid Application Prototyping language - for embedded Linux based systems.
Therefore, we're pleased to announce our new public and on-site course: Python for Test Engineers (PY-404).
This 4-day course will give a unique and practical, hands-on experience of the Python language as it pertains to embedded test scenarios.  
The first public courses are scheduled for:
1 - 4 Apr 2014
1 - 4 Jul 2014
7 - 10 Oct 2014
On-site courses are available on request and can be tailored to meet your requirements.
Download our course details here.
Register your interest in attending a course here or call us on +44 (0) 1488 73050.