Additional information
Available for on-site delivery only. Can be delivered remotely or Face-to-Face.
Linux is often used as an embedded operating system, and yet many still regard it as something of a black art.
This course sheds light and brings clarity by showing exactly how to deploy Linux on a typical embedded target board through a combination of theory and practice. 
Starting with a board without an operating system, delegates will go through a simulated product cycle during which they will build and boot a Linux kernel, build a root file system, write a device driver and a multi-threaded application. Finally, they will review the performance of the resulting system and consider what changes could be made to improve its real-time performance.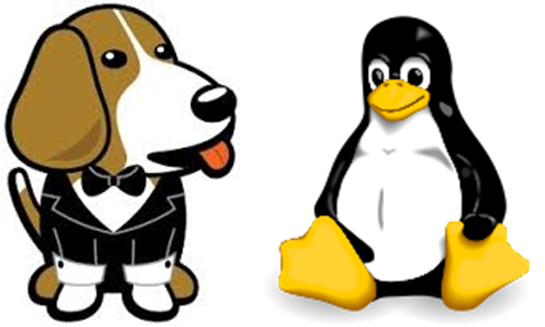 Overview:
A five day course showing how to implement Linux on a typical development board (ARM Cortex-A8).
Course objectives:
Describe the four essential components of an embedded project: toolchain, kernel, bootloader and root file system
Demonstrate how to control hardware from a device driver (in outline, see

 

EL-504: Developing Linux Device Drivers

 

for a more in-depth treatment)
Provide an overview of application development, profiling and debugging

Show how to configure flash memory for robust code and data storage and a look at new developments in that space.

Look at user space development, process handling and the IPC facilities provided by the Linux Kernel
Delegates will learn:
How to configure and build a customised Linux kernel
How to construct a compact root file system from scratch
How to develop and debug code for the target board, using the Eclipse IDE
How to write single and multi-threaded programs using POSIX functions
How to use Linux for product development and the benefits it brings
Gain an in-depth understanding of modern Linux for embedded and what that means for them
Who should attend?
Software engineers who are developing applications for embedded or real-time Linux. Engineers wishing to assess the suitability of Linux for their next application.
Pre-requisites:
Good 'C' programming skills
General knowledge of an RTOS or embedded operating systems
Experience of using Linux or a version of Unix or attendance on course

 

EL-205 : Linux Core Skills
Duration:
Five days
Course materials:
Student Workbook
Course workshop:
The target platform will be the BeagleBone Black which uses an ARM Cortex-A8 and will help delegates understand the issues encountered when writing for embedded platforms.
The course presents embedded and real-time concepts applied to Linux using this target. The host development system is a standard PC running Linux. We use the target as an example of a modern embedded system which can control and interact with many available interfaces including USB.
Lab sessions follow a logical sequence, and result in a Linux-powered web-controlled rocket launcher.
Introduction
What defines embedded Linux

 

The 4 basic elements: toolchain, bootloader, kernel, root file system
The Linux Kernel
Virtual memory & processes

 

Configuration and cross-compiling
Booting Linux
The Linux boot sequence

 

Boot-loaders: U-boot
loading images using TFTP
The init process including systemd
The root file-system
Creating a minimal root filesystem with Busybox

 

Choosing a C library
Creating a RAM disk image
Network configuration
Static and dynamic IP addresses

 

mounting the root file system over NFS
Device drivers
Creation and manipulation of device driver

 

Hotpluggable drivers
kernel modules
Debugging
Logging using syslogd

 

remote debugging using Eclipse and gdbserver.
POSIX programming:
Processes: fork and exit, scheduling

 

signals and signal handlers
time and timers
pipes, message queues, semaphores, shared memory
POSIX Threads
Threads vs processes

 

synchronising threads using mutexes and condition variables.
Flash memory
The

 

Linux Memory Technology Devices

 

Layer and eMMC

 
File systems
File-systems for embedded Linux

 

UBIFS, squashfs, tmpfs, jffs2 and more
Profiling