On May 16th Hitex (UK) Ltd are holding a one-day ARM User Conference "ARM – the new standard across the board?" at the National Motorcycle Museum in Solihull.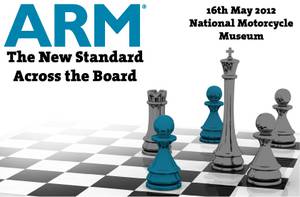 Niall Cooling will be presenting An Overview of CMSIS-RTOS:
With the release of CMSIS v3.00 for the Cortex-M family of microcontrollers, ARM have pushed the boundary of abstraction of the Application Programming Interface (API) to include a generic Real-Time Operating System interface (CMSIS-RTOS). This presentation overviews the API and discussed the implications for application programmers and RTOS vendors alike.
See the days full agenda for more details