Feabhas to offer enhanced ARM® training services, enabling engineers to achieve ARM Accreditations.
Embedded systems training experts Feabhas have announced that they are now an ARM Accreditation Training PartnerTM (AATP). This development builds on their current status as an ARM Approved Training Centre. As an Accreditation Training Partner, Feabhas will now be able to provide the necessary training for individuals wanting to become ARM Accredited Engineers TM (AAE or AAME).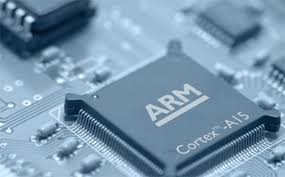 "We are very pleased to announce our new status as an ARM Accreditation Training Partner," said Jo Cooling, Director at Feabhas. "Our team has a great deal of knowledge and experience in training on the ARM architecture, so we are pleased to receive this level of recognition within the ARM community."

The ARM Accredited Engineer (AAE) Program is the only global accreditation program available to engineers wishing to gain credible evidence of their expertise in the ARM architecture. An AAE accreditation is intended to represent a consistent standard in evaluating knowledge of ARM architecture, helping hiring managers to benchmark job applicants, and for engineers to stand out from the crowd in their job search.

Until recently, this program covered the ARM Cortex®-A and Cortex®-R-Series only. However, it has recently been announced that the program will extend to the Cortex-M Series, and Engineers taking this new accreditation will become ARM Accredited MCU Engineers (AAME). Feabhas will be able to provide the training and exam vouchers to engineers, enabling them to take the exam required to become an AAE or AAME.

Feabhas will be providing 3 training classes at the US ARM TechCon event in Santa Clara between October 29th and 31st.

The ARM TechCon event will provide embedded engineers with technical sessions, hands-on labs, an exhibition, demonstrations, keynote speeches and panel discussions. It is intended to be a key event for engineers seeking to keep up to date with the methodologies and tools for building ARM-based products.
If you are interested in becoming an ARM Accredited Engineer (AAE), please contact us for more information

(ARM Accreditation Training Partner and  ARM Accredited Engineers are registered trademarks of ARM Limited in the EU and elsewhere)