Reduce the time it takes your graduates to develop embedded software competencies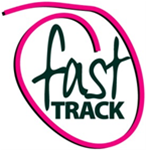 Feabhas FastTrack training significantly speeds up the learning and development process so that engineers or new graduates can begin adding measurable value to the organisation within 90 days. It is a great way to develop talent from within the organisation and a cost-effective alternative to hiring experienced embedded systems engineers.
About the Programme
The Feabhas FastTrack Programme is designed to enable attendees to become competent embedded systems engineers within 90 days, by completing a  series of intensive modules.
The Programme comprises seven progressive courses on: basic foundation skills in software development, programming, platform technologies and real-time operating systems, systems design, software quality and testing. It provides participants with experiential learning on the latest embedded software programming techniques including C training, UML, Linux, and all aspects of RTOS (real-time operating systems).
The typical 'one week on/two weeks off' format, allows attendees the opportunity to learn the new skills and then hone them on real projects, back in the workplace.
Example FastTrack Content
Each Feabhas FastTrack Programme is developed in conjunction with the employer. A customised Programme can be created for organisations with particular requirements.
Foundation Skills
The Software Engineering for Real-Time Systems course provides basic level information on all areas of software development. For example, software programming, design patterns, testing and documentation in the context of real-time embedded software development and RTOS. The main learning objective is to provide a basic foundation upon which, we can build more detailed skills.
Programming
The C programming language is used to teach the most important aspects of programming an embedded system. This course emphasises the issues of developing software for a real-time, embedded environment using lectures and practical exercises.
Platform Technologies
Real-Time Operating Systems (RTOS) are a key technology in the embedded world. The RTOS course provides an introduction to the theory, structure and practice of real-time operating systems. Particular emphasis is placed on issues relating to embedded applications.
There is a universal need for reliability and robustness in embedded systems, which goes beyond that required for desktop computer software. Failure detection and recovery is vital and the software must be designed to run continuously without the need for a reboot. The Robust Software course explores the accepted industry best practices for achieving that extra level of quality in embedded software.
Design
Good design is the key to high-quality, high-performance and maintainable software systems. The design course focuses on the principles behind designing Real-Time Embedded Systems (RTES), using UML 2.0 notation to document the proposed design. This makes it significantly different from most UML courses, which focus on UML notation. Real-world examples demonstrate key concepts throughout the course and the course material is backed up by a comprehensive case-study, demonstrating how to apply UML to a RTES.
Software Quality
Testing is a vital aspect of verifying the design of a real-time embedded environment, especially if it is subject to strict safety or reliability requirements. Engineers require a good knowledge of how to test their code but, beyond that, they must have a sound understanding of other techniques to find and eliminate errors earlier in the design lifecycle. Supporting testing are the concepts of configuration and change management, both considered vital skills for managing industrial software.
The quality segment of the programme is rounded off with a one-day intensive course that introduces coding guidelines developed specifically for use on embedded projects using the C language. The course covers the set of rules in detail and examines the commercial support for the guidelines.
Progress Assessments
The three stages of the Feabhas FastTrack assessment process provide a clear measure of progress and competence for both the engineer and the organisation.
Pre-Programme assessment: we measure a competency baseline and use this information to tailor the opening programmes
Lecturer assessment: our lecturers assess individuals in person and provide feedback throughout the Programme
Post-Programme examination: each engineer completes a final examination to measure competency improvement and gain accreditation
Please contact us to register your interest for the FastTrack Programme and receive a full course brochure.