1-3 October 2014, Santa Clara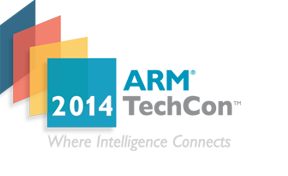 On Wednesday 1 October, Niall Cooling, Managing Director at Feabhas will be co-presenting at the first one-day session on the ARM Accredited Engineer Program (AAE). 
This is an intensive run-through of the subject matter covered by the ARM Accredited MCU Engineer accreditation, focused on software aspects of the ARMv6-M and ARMv7-M Microcontroller architectures. It will give delegates a very good high-level view of the subject matter they need to learn in order to pass the ARM Accredited MCU Engineer exam.
On Thursday 2 October, Niall will be running a 50 minute seminar on C++ Exception Handling on the ARMv7 Architecture. 
This class looks at, in detail, what happens when a C++ exception is thrown on ARMv7 architectures. It follows the execution flow, examining aspects such as exception-tables, memory management and stack unwinding. It also assesses the actual overheads of using C++ exceptions within the context of the ARM architecture.