Two Show Offers From Feabhas to Boost ARM Knowledge for Free and a Chance to Win A WiFi Quadricopter in our Grand Prize Draw!
Embedded software development experts, Feabhas, have announced that to support developers looking to boost their ARM knowledge, they will be offering a free ARM Accredited Engineer exam voucher to delegates at the UK Device Developers' Conference who attend the Feabhas half-day technical workshop and then book a course.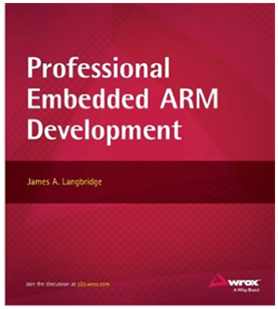 Feabhas also plan to hold a competition each day of the Conference, offering delegates the chance to win a copy of the recently published Professional Embedded ARM Development – signed by the author.
All entries will also be eligible for the Grand Prize Draw, where one lucky winner will receive a Parrot AR Drone 2.0 Elite Edition Quadricopter.
Wi-Fi controlled and ready for action - steer the quadricopter using virtual joysticks, or by tilting a Smartphone or Tablet, whilst using the autopilot to take off, hover and land. 

What's more, you can get high definition live streaming directly to your Smartphone or Tablet screen, plus a video recording facility and precision control.
Simply drop in to our stand and leave us your business card. The winner will be drawn at the end of the final show. Good luck!
We look forward to seeing you there.